STOPS Tactical Criminal Interdiction, Johnson County- STCI2023-01
From October 09, 2023 08:00
until October 11, 2023 16:00
302-725-7497 or 574-310-1277
DOWNLOAD COURSE DOCUMENTS
About this course
"Good tactics can save even the worst strategy.
Bad tactics will destroy even the best strategy."
-George S. Patton
Course Overview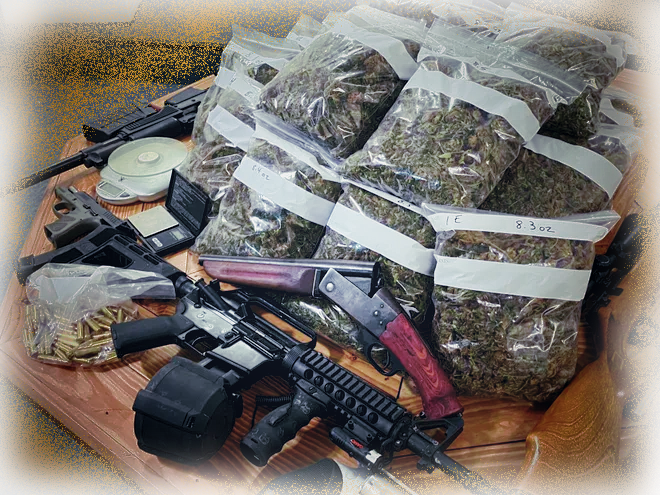 Interdiction is widely taught across the country. Various classes teach on this topic, whether learning "The Drive" or employing a high volume of stops. However, the "tactics" to keep the interdiction officer safe are constantly overlooked or rarely highlighted. STOPS Tactical Criminal Interdiction is a training program that stresses proactive officers' safety, giving them a foundation for success in the interdiction world.
STOPS Tactical Criminal Interdiction focuses on tactics the proactive officer should utilize when seeking the criminal element. We have developed a tactical course that breaks the stop/contact into three parts: the beginning, middle, and end of contact. Using these concentrated training areas; we can identify where tactics need to override habit, routine, and complacency. While taking drugs, guns, and criminals off our roads is pivotal to interdiction, it is more important to get home to loved ones at the end of the shift. This course outlines practical and easy-to-implement tactics to employ when hunting down criminals in your jurisdiction. With a combination of classroom and outdoor instruction, this course will cover the rapid assessment needed to categorize a traffic stop properly. We will highlight several tactics taught in the STOPS program, including an in-depth breakdown of Unknown Risk Stops. Using these proven tactics can accentuate the ability to read verbal and non-verbal cues of criminal activity. While this is not a class covering specifics of a roadside interview or hidden compartments, it is an overview of interdiction, where to employ it, and the differences between street and highway interdiction. Tactics taught here work in either application.
What will the student learn?
Approach patterns on a traffic stop with emphasis on the passenger-side approach.
Walk-Back and Walk-Thru patterns used taught in STOPS Unknown-Risk techniques.
How to determine between a Low-Risk and Unknown-Risk traffic stop.
How to escape from Ambush Positions, which are outlined in the classroom.
How to safely search under consent and proper placement of violator(s) and back-up.
Case law pertinent to stopping vehicles and then leading into a consensual or PC search.
What will the student be required to do?
The student will learn from a structured PowerPoint in the classroom covering facts and outlines of tactics to be employed later in outdoor/field training. There will be a breakdown of several vital videos showing why these tactics are necessary for successful interdiction.
This course combines classroom and outdoor activities to keep the student engaged and interested in learning concepts to enhance their ability to seek out the criminal element, quickly identify it, and be prepared if a lethal force encounter occurs
Course Breakdown
Train Hard * Train to Win

Course Intensity
The content and pace of this course will be challenging for most students. Some videos in this course may shock those with a more sensitive conscience.

Physically Demanding
This course's style combines classroom lectures and outdoor practical applications; the student must successfully demonstrate the ability to escape from ambush zones.

Mentally Challenging
Seeking out the criminal that has masked himself within the general innocent motoring public is not easy. Conducting rapid assessments of violators while also staying tactical is challenging and will be addressed throughout this training course. Students will analyze situations represented in videos and reach conclusions about safer tactics to use while conducting interdiction stops.

Core Building
Proactive officers engage in traffic stops daily. Now, more than ever, officers dealing with the public on traffic stops or other calls for service are under the microscope. Completing this course will provide students with a foundation rooted in safe tactics and professionalism that will lead to successful interactions with criminals and the innocent motoring public.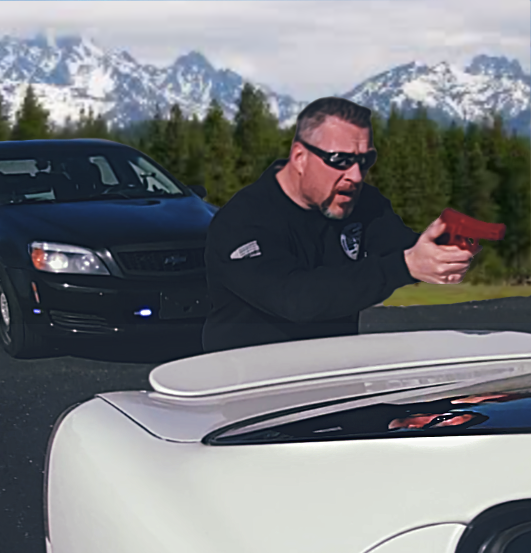 Student Take Away
Several approach patterns for initial walk-up to a violator and options for calling the violator back to the patrol vehicle
A clear understanding of interdiction, why it is needed, and the differences between street and highway interdiction
Recognizing ambush zones and quickly escaping them in a lethal force confrontation
A safe and effective way to search vehicles while in contact with a violator

Course Accreditation/Certification/Completion
The student will receive a certificate of course completion.

Course Hours
(3 days) 21-hour course.
No Re-certification is required.
Required Course Equipment
Attending students will need to be enrolled individually and online. The student must provide proof of employment by credentials, work-verified email, or authorization from their agency's training coordinator. All students must be on duty and not forced to attend the training course.
Students are required to bring the following equipment with them to class.
There are no required items to bring to this course.
**No live weapons, chemical agents, or intermediate weapons are allowed in the training area**
Instructors
Brad Keller

Law Enforcement Background:

Active Law Enforcement Professional since May 1999

Career Milestones:

Emergency Response Team 2002 - Present

Mechanical & Ballistic Breach Instructor 2017 - Present

Stops Instructor 2002 - Present

Pro Train Instructor Trainer - 2019 - Present

Taser Instructor 2017 - Present

LETB Physical Tactics Trainer – 2002 - Present

Certified Harley Davidson Police Motorcycle Operator

Desert Snow Member 2007 - Present

National Criminal Enforcement Association Member 2004 - Present

Board Member, National Criminal Enforcement Association – 2014 – Present

Criminal Interdiction Instructor

Undercover Operations

Narcotics Investigations

Criminal Investigations

Currently serving as Patrol Captain for city department, Indiana

Public Information Officer 2019 - Present

Adjunct Professor, Criminal Justice, Grace College

Bachelor of Science, Criminal Justice, 2005

Certifications

Master Instructor Trainer for the Strategies & Tactics of Patrol Stops Officer Survival Program. (1 of 3 promoted to this status, out of nearly 4500 S.T.O.P.S Instructors in the United States).
DPS Close Quarter Combat Instructor (certification through Black Belt Dr. Paul Whitesell)
Taser International Instructor- for Taser Electronic Control Devices
Def Tech Distraction Devices-Instructor
Pressure Point Control Tactics (PPCT) - Instructor
Defensive Tactics -Straight baton -Weapon Retention / Disarming techniques
Standardized Field Sobriety Testing (SFST) - Instructor
IACP Drug Recognition Expert
Safe and Legal Traffic Stops (SALTS) - Instructor
Less than Lethal Deployment Instructor Def-Tech - Instructor
Def Tech Chemical Agent Aerosol (CN/CS/OC) - Instructor
Def Tech Chemical Munitions - Instructor
MarTac Tactical Physical Tactics Instructor
Use of Force Expert Witness (utilized in Federal and State Courts, and Department Discipline Hearings)
Police Tactics and Traffic Stops Expert Witness
NRA Pistol Instructor
Vice President of Mishawaka Fraternal Order of Police Lodge 96